THE ENTIRE BUNDLE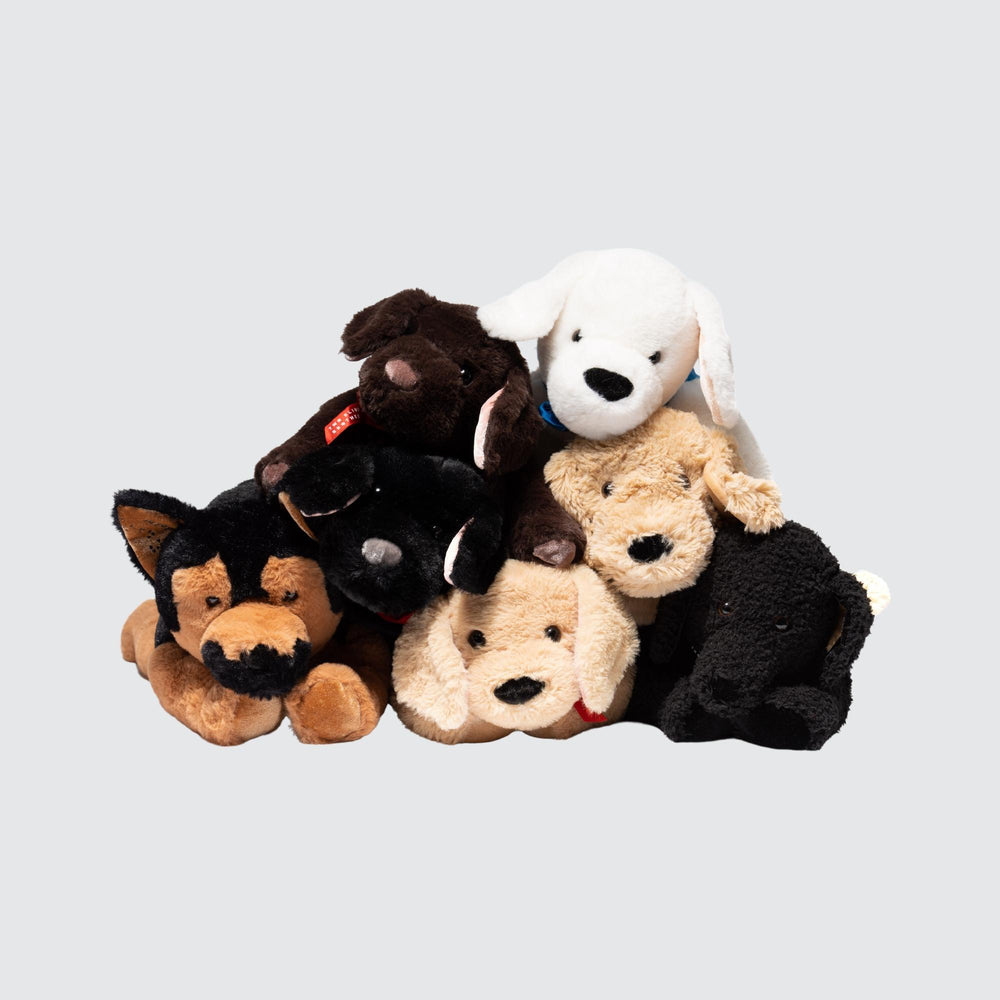 THE ENTIRE BUNDLE
Regular price
Experience the ultimate My Guide Dog plushie collection with the Entire Litter Bundle - seven adorable pups to play with, snuggle with, and love!
Made of Velvet & depending on the dog either Faux Rabbit Fur, PV Boa, or Beaute Fleece
Filled with 3D Polyester Fibers & Plastic Pellets
Ages 3+ (ASTM F963)
16" from nose to tail
Tactile braille on the inside of the ear reads the name of the dog
Hand wash cold. Lay flat to dry. Do not bleach. Do not iron.
Do Good

All profits support efforts to cure blindness and employ visually impaired workers.

Trust Us

When you adopt, you take a chance on Two Blind Brothers—that means the world.

Celebrate

My Guide Dog is an homage to real-life guide dogs—adopt and honor the true heroes!

Collect

Adopt the whole litter—each dog is unique and totally awesome.
I got my order today and I love love love it! The puppies are so cute! Thanks for a wonderful surprise!

Tracy F

Beacon!! I'm absolutely in love with this little guy!! He's Adorable, I was going to give him to my first great grandchild BUT I just might keep him for myself!!

Roberta H

I got my Pip and he is darling. Thank you for the cute puppy but mostly for your help with service dogs.

Sharon C
Ultra-Rare
Chocolate labs have recessive genes, so there are simply fewer of them out there. A chocolate lab and a guide dog—a pup to behold!
Rare
Nearly a quarter of guide dogs in training will not graduate—only the literal top dogs become guides.