My Guide Dog
Meet the pawesomest furry friends ever & collect them all! Each puppy purchase has 100% of the profits donated to retinal eye disease research and supporting the visually impaired in receiving their own real guide dog!
Did You Know?
Intelligent Disobedience

Guide Dogs purposely disregard instructions from their handler if they believe the instructions put the handler in danger.

Best & Brightest

Only about 75% of dogs graduate from rigorous guide dog training.

Always Aware

Guide dogs keep track of space up to three times their own size to keep owners safe from obstacles.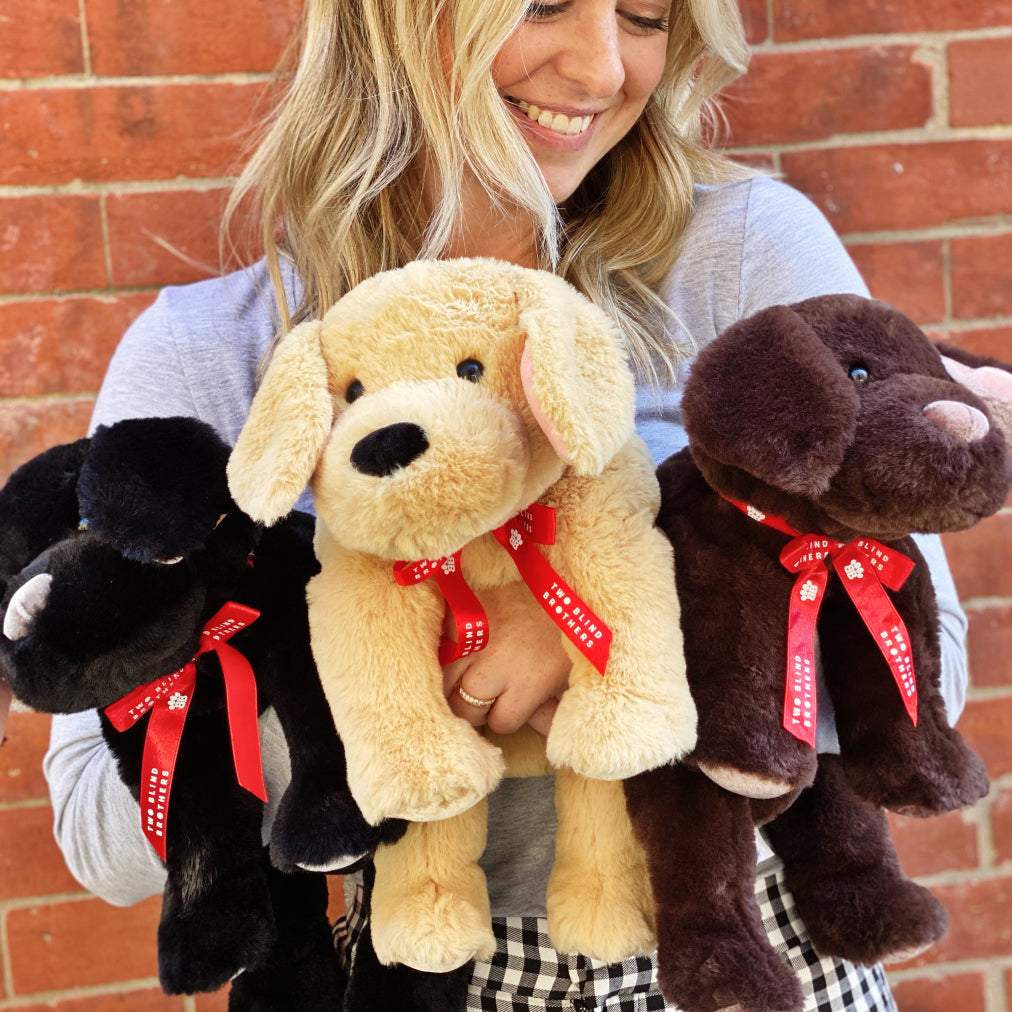 WHY ARE GUIDE DOGS SO SPECIAL?
Guide dogs mean so much to the blind community. They help the blind and visually impaired get around freely, see their loved ones more often, and experience life to the fullest. Plus, they're smart, caring, loyal, and protective to a fault—they're four-legged superheroes!
SHOP THE LITTER
Do Good

All profits support efforts to cure blindness and employ visually impaired workers.

Trust Us

When you adopt, you take a chance on Two Blind Brothers—that means the world.

Celebrate

My Guide Dog is an homage to real-life guide dogs—adopt and honor the true heroes!

Collect

Adopt the whole litter—each dog is unique and totally awesome.
I got my order today and I love love love it! The puppies are so cute! Thanks for a wonderful surprise!

Tracy F

Beacon!! I'm absolutely in love with this little guy!! He's Adorable, I was going to give him to my first great grandchild BUT I just might keep him for myself!!

Roberta H

I got my Pip and he is darling. Thank you for the cute puppy but mostly for your help with service dogs.

Sharon C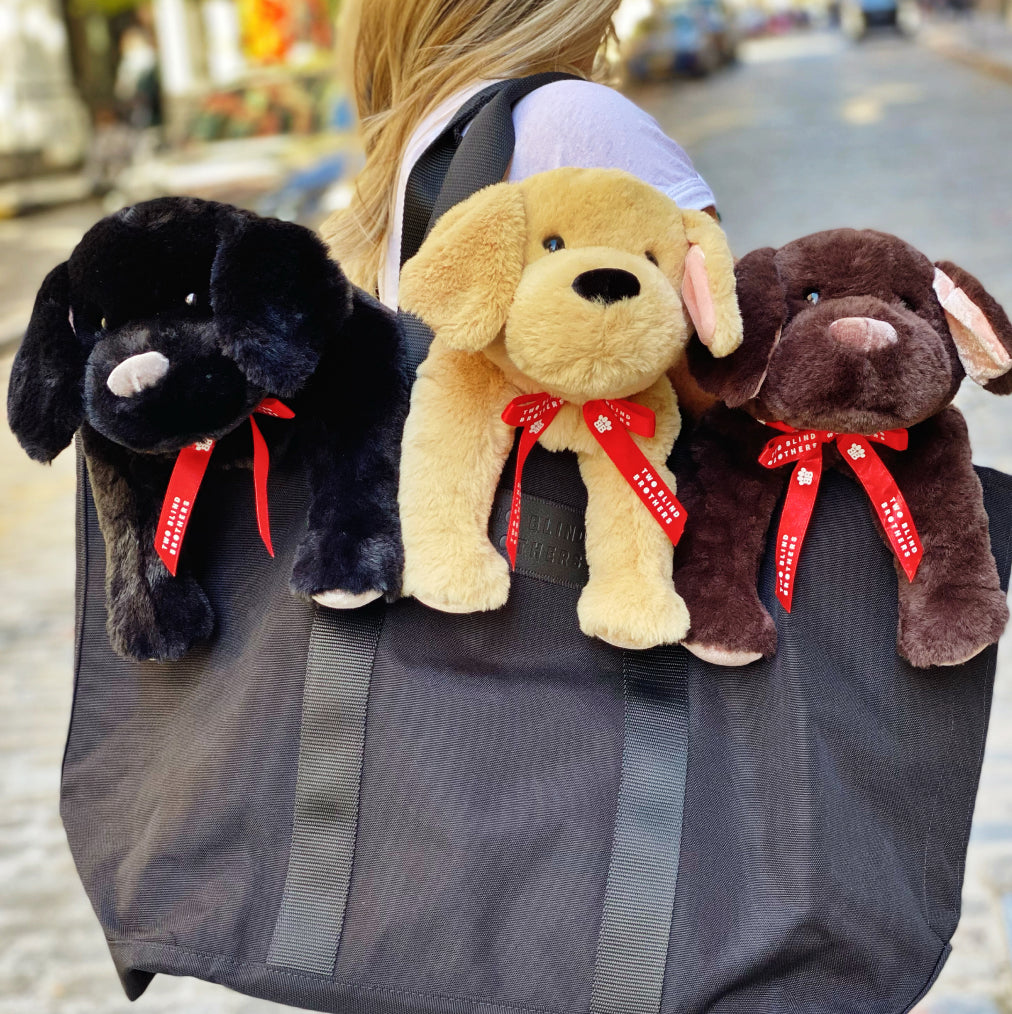 ADOPT AND DO GOOD
When you adopt My Guide Dog, you make a huge impact: You pay homage to real-life guide dogs, who make the lives of the visually impaired better every day. You take a chance on Two Blind Brothers, which means the world to us. But, above all, you give back to the mission to cure blindness—100% of profits go to retinal research organizations working to prevent and cure visual impairment.
Shop the Litter
THE TWO BLIND BROTHERS STORY
Bryan and Brad's mission to cure blindness comes from a personal place. From a young age, they've dealt with visual impairment—specifically, Stargardt's. Learn more about how they took a hurdle and turned it into something positive—Two Blind Brothers.
GET THE FULL SCOOP
Ultra-Rare
Chocolate labs have recessive genes, so there are simply fewer of them out there. A chocolate lab and a guide dog—a pup to behold!
Rare
Nearly a quarter of guide dogs in training will not graduate—only the literal top dogs become guides.